Thursday, March 5, 2009 4:14 am
Unconditional Parenting by Alfie Kohn
Posted by: Misha Stone
My husband and I recently met with two other families to discuss Alfie Kohn's Unconditional Parenting: Moving from Rewards and Punishment to Love and Reason. We had met these families through a local parent listserv and were eager to talk with other families who are thoughtful in their parenting choices.
One thing that you learn as a new parent is that everyone has an opinion. While pregnant, I was surprised by how much unsolicited advice I received. There is no one or perfect way to raise a child. But each parent needs to find their own way, apart from the pressures and trends around them. What feels right? What really institutes a change from the way you were raised? How do you communicate love and acceptance in everything you do?
When a friend recommended Alfie Kohn's book to me and I first picked it up it made so much sense. I raced out and placed a hold on the accompanying DVD at my library, and found it inspiring. Kohn is a provocative speaker. He doesn't mince words. His disapproval for mainstream rewards and punishment based parenting styles is plain. But how does a parent move beyond carrot and stick?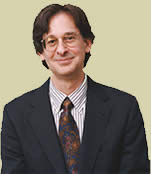 My husband and I have been mulling these questions over ourselves ever since our son was born. So it was welcome to meet with other families to discuss a parenting philosophy that is not prevalent on most playgrounds.
One thing about discussing a book about parenting, especially Kohn's book, is that it can't help but bring up personal feelings and memories about how you were raised. We each talked about what it brought up for us personally from our pasts. Because parents make mistakes, even when they mean well. I know that I will make mistakes as a parent, but I knew from the start that I wanted to make a conscious effort to do things differently.
Discussing a parenting book and parenting choices with other parents is hard. Someone, as in any book group, is liable to say something that might offend or chafe. And just like with any book discussion, everyone reads a different book–everyone interprets things differently. But just like in a regular book group, sometimes the things that are hardest to hear are what you most need to hear. As long as there is some sensitivity and honesty in the discussion, of course.
With parenting, what's more important is when the rubber meets the road–at a certain point, thinking and words get translated into action. How do you align your values with your actions–therein lies the challenge. Discussion is one way of figuring it out–learning from your own experiences and from others' as well. What Kohn's book emphasizes again and again, though, is that a parent should try to see it from their child's perspective. Kohn advocates a "working with" philosophy, instead of a "doing to" approach to parenting. (A recent political article likens this approach to the way Obama seems to parent and govern.) He reminds us that our motives are less important than how they are perceived by our child. And when it comes to trying to see things from your child's perspective, sometimes a little discussion with other thoughtful parents can help.